It's landlocked, mountainous and home to the mighty Mekong River. With ancient temples, eco adventures, caverns and waterfalls, Laos is an ideal place to visit for anyone exploring South East Asia. Heavily influenced by French colonisation, you will find French architecture and restaurants across the country, especially in the larger cities like Vientiane and Luang Prabang.
Jack and I made our way from Indonesia to Laos, flying out of Bali to Vientiane. To best honest, Laos was not our most favoured country. We were surprised by the costs (assuming Laos would be cheap) but shortly after arriving, realised we were mistaken. From the visa fees, to hotels, restaurants and activities, everything was seemingly more expensive than Thailand and Vietnam. Yet, the quality wasn't as good and locals not as welcoming. Though, admittedly, we had already done 10 months in Asia before coming here, so we felt a bit like, 'been there done that.' Perhaps our experience was highly circumstantial and others might thoroughly enjoy their experience in Laos. So, alas, I have summed up the highlights of our 14 days in Laos.
Vientiane
The capital and largest city in Laos, home to the most significant national monument Pha Tat Luang. Here you'll find everything worth seeing is in walking distance, including the old quarter, the river and night markets. One of the best things about Vientiane is the café culture of delicious coffees and bakeries. It's a pretty relaxed city, aside from the police who monitor the one-way streets looking to charge naïve tourists. Just be mindful of directions if you're riding a motorbike. For a good breakfast and delicious coffee try Joma café or Le trio café. For a good social scene and a long list of Craft beers go to Chokdee Café Belgian Beer Bar. If you're missing Western food, there's a Canadian restaurant called Tyson's Kitchen, where you can even get a Caesar. For a budget hotel, check out IHouse Hotel. It was simple, but clean, and in a good location.
Vang Vien
Known for its infamous Lazy River Tubing, Vang Vien might be ideal for backpackers looking to party. However, there is seemingly more to the village than that. The town is surrounded by limestone structures and jungle landscapes making for a beautiful bike ride in the countryside. Sunset is the best time go!  Depending on your budget, Air Balloon rides are available as well. The food is quite simple. Most people eat street food from vendors. However, we did find two restaurants with yummy food, Il Tavolo (incredible pizza) and Gary's Irish Pub. It's best to stay in the lush garden areas bordering the town center, as staying right in town is very noisy. We stayed at a lovely place called, Riverside Garden Bungalows.

Luang Prabang
Sitting as one of the most loved places in all of Laos, Luang Prabang is an ancient city in the North. No doubt, it's an interesting place to explore. With tourism picking up, you can find all of your Western comforts from hotels to restaurants. However, this fun fact means inflation of prices and while costs are still fairly reasonable, we found it more expensive than other parts of South East Asia. However, there is still magic to be found in the natural and historical sites including caves, waterfalls, ancient temples, and UNESCO sites. We dined at a few sensational restaurants and cafes including, Tangor Restaurant Bar & Lounge, Coconut Garden (best spring rolls of your life), Le Banneton Café, and Saffron. For a budget hotel, in a good location, check out Phasith Guesthouse.
While Laos isn't at the top of my list, it was still an enjoyable experience in many ways. Rich in culture and history, with an abundance of delicious restaurants, and several eco excursions to choose from, you could easily have an enjoyable stay. Hopefully some of these tips helped!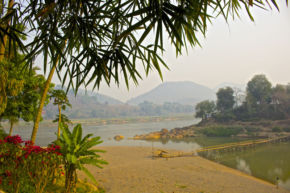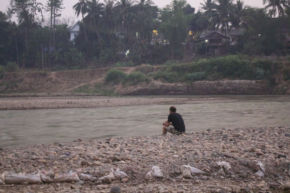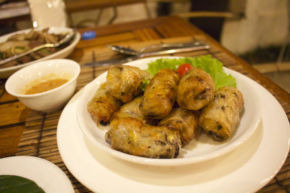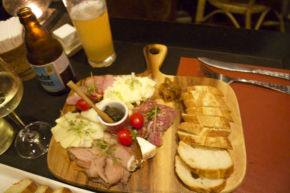 Related Post:
Born to be wild – Biking in Vietnam