While Jack and I left Australia in 2015 for our around the world trip, both of our siblings got engaged to be married shortly after our departure. That meant we would be going back to Canada and Australia before continuing our adventure. We spent the summer in Ontario, working seasonal jobs. Afterwards we did a road trip across the USA, starting in Boston and finishing in LA. From LA we flew back to Melbourne where we would spend the next few months catching up with friends and family, while getting involved in Christmas and Wedding shenanigans. Come February, we set off again for the second time, or rather third time, if you count our short stay in Canada. While summer in Europe was our ultimate goal, we had a few cold winter months to get through first. So we ventured back on a quick and easy flight, to beautiful Indonesia.
With being more experienced this time, we knew what to expect and also what we liked. First we tackled Bali and spent two weeks soaking up the sun, enjoying the beach-bum lifestyle. However, it didn't take long for us to crave some adventure. So, we decided to try the less travelled and seemingly underrated island of Java for our last week. No doubt, it was a good choice.
Here are our top highlights from Indonesia:
Seminyak, Bali
First we wanted to enjoy the traditional resort holiday of pool lounging and restaurant hopping, so we stayed at a relaxed 3-star hotel called Bali Agung Village. It's a beautiful resort, decorated in traditional Balinese Architecture, hidden amongst lush greenery and palm trees on a quiet street in Seminyak. Plus, it's only a 5 – minute walk to the beach. Admittedly, it's an area full of tourists, offering little to no Balinese culture, aside from the staff serving you. But it's good for a short period of time. We re-visited Potato Head for some afternoon cocktails and appetisers, ate lunch at Biku which has a diverse and tasty menu including local dishes and amazing strawberry milkshakes. We treated ourselves at one the most enchanting restaurants I've seen yet. The ambiance at  La Sicilia makes you feel like you've gone back in time. Imagine enjoying a delicious Italian dinner in candlelight, with old décor that's seemingly straight out of the 1920's.  From the silverware to the furniture, to the art pieces on the walls, even to the bathroom sink. Plus, the background jazz music and old classics add to the vintage vibe. Go enjoy!
Canggu, Bali
It's chill, hip and removed from the tourist trap of Seminyak. Canggu is full of yummy cafes, beachside bars, affordable local food and heavenly smoothie bowls. Not to mention the quiet beaches with stunning sunsets, beanbag chairs, acoustic music, and coconuts for days. If you're looking for a good coffee and fast Wi-Fi check out Hungry Bird Café. For a delicious, cheap and local meal check out Varuna Warung. It's every surfer's favourite spot!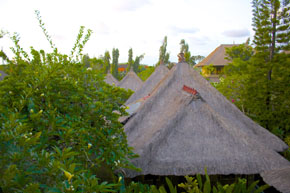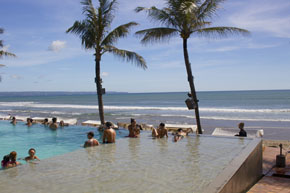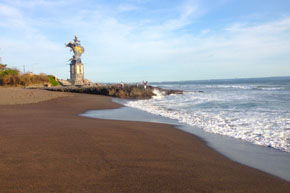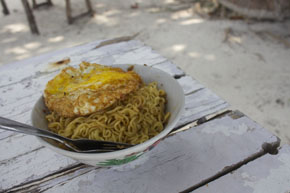 Ubud, Bali
Think terraced rice fields, lush jungle, lily pads and ancient temples. Ubud has a unique kind of magic. There's a special and sacred feel to the culture, rituals, values, and even the land beneath you. While the village of Ubud can be very busy at times, with bumper-to-bumper traffic, there are hidden gems within the chaos. It's no secret that Ubud is a hub for spiritual communities and digital nomads, commonly attracting Yogis and Vegans. As a result, there are some really good spaces to practice yoga and meditation, interesting weekly events with guest appearances from spiritual leaders, and a variety of restaurants full of delicious and nutritious foods. There's even a Vegan movie theatre! While I'm not Vegan (nor is Jack) we really enjoyed the food at these restaurants. Quite honestly, these dishes had more flavour and love put into them than most of the restaurants we've dined at during our entire trip.  So do yourself a favour and indulge in some Vegan / Vegetarian meals at, Sage, Moksa, Akasha Restaurant, Earth Café & Market and Alchemy. Also, I highly recommend staying at Darta Homestay, which is in a convenient location, hidden in a quiet and green space, with a basic but yummy breakfast, run by a beautiful Balinese family.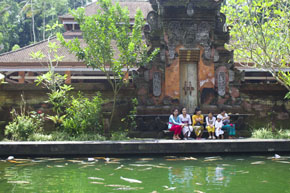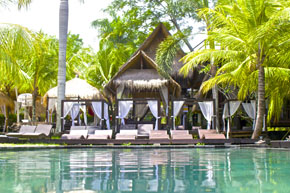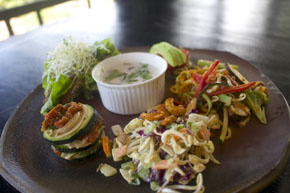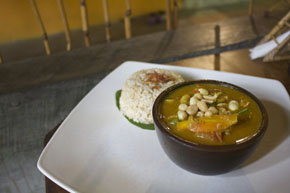 Yogyakarta, Java
For some real Indonesian culture, where tourists are the minority and traditions are unscathed, try exploring the urban city of Yogyakarta. Known to be the smaller, less intimidating and more liveable city to Indonesia's capital, Jakarta. The city itself is quite interesting to explore, especially the markets running both day and night. However, the biggest incentive to visit this city would be the archeological sites around it.  There are two astonishing ancient temples that are easy to get to called Borobudur and Prambanan. Unfortunately, with our time frame and budget, we had to pick one (Borobudur). According to the incredible reviews, I would recommend doing both. Borobudur is the largest and perhaps the greatest Buddhist monument in the world. Not to mention it's surrounded by rainforest, wild life and stunning views of Mount Merapi, an active Volcano in central Java. I recommend staying at a delightful Airbnb called Water Castle Home, hosted but a young lady who speaks very good English and is extremely helpful.
Karimunjawa Island, Java
It's a hidden, unknown paradise, amongst a chain of small islands off the coast of central Java. Mostly Indonesian locals seemingly visit Karimunjawa, so there are still hotels and restaurants available. It's a small village vibe with a laid back mentality. People are in no rush, with little to no worries. Most of the activities involve snorkelling, diving, fishing and sailing. The beaches are pristine with white sand and teal water. The sky becomes a bundle of cotton candy colours at sunset. Unfortunately, you do see some pieces garbage on the shorelines, but this is the only negative and it's quite rare. The guys managing the hotel we stayed at (Olma Alchy Cottages) were really helpful and refreshingly different. They treated us more like a friend than a customer. Lastly, for a fantastic day trip of island hopping and snorkelling contact The Coconut House. To date, this is one of our favourite islands.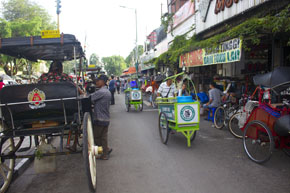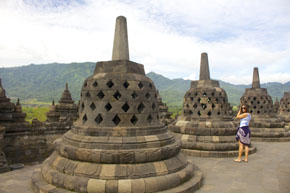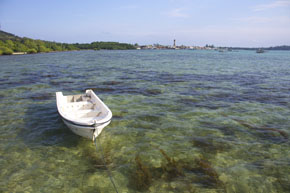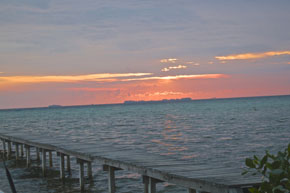 Being my second time in Indonesia, I feel like I have a new appreciation for it. It really is a beautiful country and Indonesian people are incredibly kind, especially if you can get away from the touristy areas like Seminyak. In the end, I could have easily spent more time in Java, but there's always next time!
Thanks for reading!
Related post: