While I've left Australia and I'm currently making my way around India, I can't overlook a country that I spent 3 and a half years living in. Especially since Australia is on the top of my list as one of the most beautiful places I've ever seen. I certainly won't let it go discredited.
With looking back, I've actually done quite a bit. I spent my first 2 months in Surfer's Paradise settling in, and later moved on to Sydney to start a "grown up" life. During this time, Jack and I utilised long weekends and holidays to explore different places. Plus, we had the pleasure of spending all of November travelling around Australia with my parents.
So, since I've done a bit of groundwork, I'd like to share some of my highlights with you, through the eyes of a local tourist!
Here's my top 13:
The Great Barrier Reef – Port Douglas, QLD
The world's largest reef can be seen from outer space and yes it's just as spectacular as it sounds. There are several ways you can get out to it. We went with a boat company called Aquarius. It was a more intimate experience with a smaller group, on an extremely clean boat, with a delicious lunch and afternoon tea. Additionally, the crew was seemingly very passionate about protecting the reef, so they were very informative about what you should and shouldn't do while snorkelling.
The Summit Hike/ Nudey Beach – Fitzroy Island, QLD
Just off the coast of Cairns sits a small island with amazing snorkelling, white sand beaches, crystal clear waters and great hiking trails. There's also a sea turtle rehabilitation center for those interested in some wild life. I recommend doing the summit hike in the morning before afternoon heat kicks in. It's about a 2-hour return hike that's moderately challenging but certainly rewarding. It's well worth the shortage of breath and continual sweating, especially when you get to the top to see a 360-degree view of the island and surrounding areas.
Camping at King River – Wangarratta, VIC
Hitching a tent, building a fire, bathing in the river and getting back to the basics for a few days is a great experience. Especially in country Victoria, where the bush and the fields bring out beautiful earth tone landscapes, ultimately giving you the real Australian experience. Being out in nature, sleeping under the stars, while using basic survival skills can seemingly bring out the kid in us. Perhaps that's why camping feels like such a unique experience – it's fun and challenging at the same time.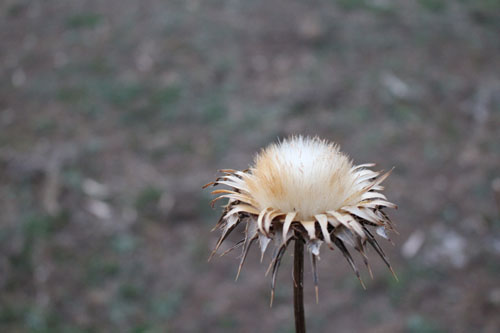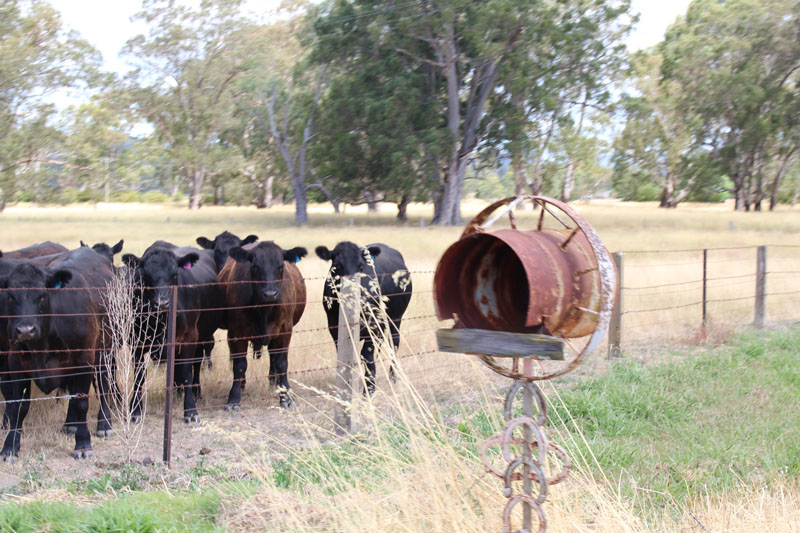 Picnic, stargazing and wine tour – Hunter Valley, NSW
Think red wine, antipasto, cheese, and baguettes while sitting on a grassy hill among vineyards. Hunter Valley is famous for its stunning scenery, delicious food and delightful wines. There are plenty of wine tours you can arrange with groups, otherwise you can just show up to most of the wineries for a private tasting. Additionally, the nights are crisp and clear with stars for days, so I highly recommend bringing a tarp, outdoor blanket and pillow for some late night stargazing.
White Water Rafting – Mission Beach, QLD
There's something exhilarating about taking a boat down the river into rapids strong enough to make you tip. You can hear the sounds of the colliding waters as the powerful currents drag you closer and closer to the rapids. With anticipation, you prepare to hold on, but often times it's a wasted effort. If the boat goes, so do you. With Raging Thunder there is no shortage of excitement. This company has been doing tours for over 30 years and are very well organised, professional and qualified. If you're up for a more extreme white water rafting experience (where the boat often tips), then these are your guys.
Whitehaven Beach Sail – Whitsundays, QLD
Whitsundays is famous for it's pristine white sand beaches and crystal clear waters. According to Trip Advisor, Whitehaven was named 5th best beach in the world. All year round there are organised sails to the Whitsundays with Airlie Beach being a main docking point. We went out on a smaller boat during wet season, so the conditions weren't ideal and March Flies were out. I recommend going sometime between August and November for a more enjoyable experience. It truly is a sensational beach where the sand is white enough to blind you and silky soft to touch. You won't regret it!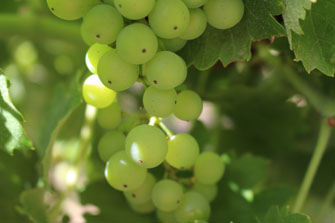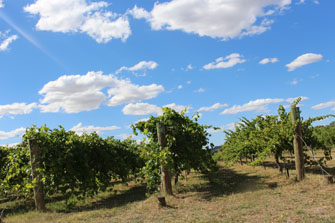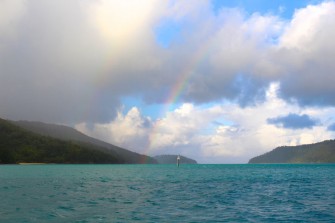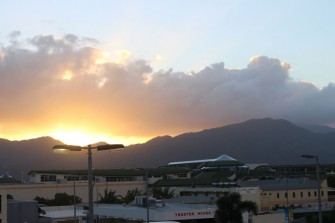 Cape Byron Lighthouse – Byron Bay, NSW
Byron Bay is a trendy beach town on the North coast of NSW. It's commonly known for it's beautiful beaches, good surf and hippie vibes. Here you'll find markets with local produce, people playing guitars/bongos on the beach, kids running around bare foot, and a few surfer boys carrying boards. Additionally, Byron Bay is the hub of one the best views I've seen in Australia – Cape Byron Lighthouse. It's an easy drive up the hill, then a short walk to the top where you'll get a spectacular view of Byron's coast and surrounding areas. You might even spot a whale or shark if you're lucky!
Blue Mountains – Katoomba, NSW
The Blue Mountains is a place you can go to over and again without it getting old. It's a rugged mountain region about 100 km West of Sydney with great hiking trails, caves, and waterfalls. Some of the famous sites include The Three Sisters and Wentworth Falls. You can also find different festivals going on in surrounding areas, such as the BMMF (Blue Mountains Music Festival). Plus, there are plenty of delicious restaurants to choose from if you fancy a nice dinner. 
Bondi Markets – Bondi, NSW
Healthy breakfast, freshly squeezed juices, ice-cold coconuts, warm homemade chai and organic coffee are just some of the options at Bondi Markets. Every Saturday there's a market from 10am to 5pm in North Bondi that consists of food stalls, fresh produce and live music. It's a really cool vibe, with lots of young families, kids running around and friends meeting up for their weekend ritual. It's a great way to start your day, especially if you do the coastal walk on your way there.
BYO restaurants – Newtown, NSW
It's arty, spunky, grungy and different. It's Newtown – a Sydney suburb where anything goes, including BYO (bring your own booze) restaurants. In Newtown, you can easily eat and drink your way from one end to the next with all the different cafes, pubs, restaurants and cocktail bars. With the BYO option, the cost of your bill goes down by a lot, plus it adds to the celebration, especially in groups. My top three BYO restaurants include Lat Dior African Eatery, Dumpling King and Tre Viet.
Royal Botanic Gardens – Melbourne, VIC
Near Melbourne's city centre sits 94 acres of landscaped gardens consisting of a mix of native and exotic vegetation. Here you could easily spend a couple hours walking around or lounging on the grass. Since the garden was established in 1846, there's a few historical monuments scattered around as well. Be sure to finish the day at "The Shrine of Remembrance" for a fabulous view of Melbourne's city skyline. Ideally at sunset!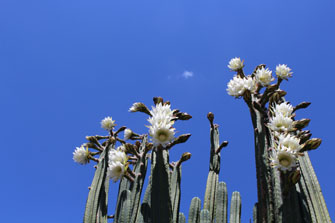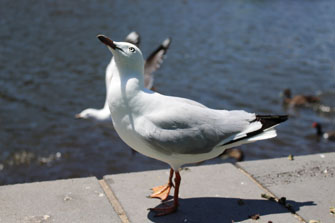 Eat Street Night Markets and Drive-in Theatre – Brisbane, QLD
In an old disused container wharf along the Brisbane River sits a night market that will hit up all of your senses. With international cuisines, homemade deserts, string lighting and live music, it's an absolutely perfect place for a Friday or Saturday night outing. There are many ways to get there, but I recommend taking City Cat ferry along the Brisbane River. It's easy, relaxing and pleasing to the eye. Then finish the night off at the drive-in movie theatre, just a short walk from the markets. You'll feel like you've gone straight back to the 1960's.
Opera Bar/Sydney Harbour Bridge – Sydney, NSW
It's touristy and busy but still spectacular. With one hit of Circular Quay, you can marvel at the Sydney Harbour Bridge and Opera House, all while enjoying some snacks and beverages along the waterfront at Opera Bar. You can't help but admire these two iconic structures. Plus, every year Circular Quay sparks up with a sensational light show called Vivid. If you have the chance, check it out!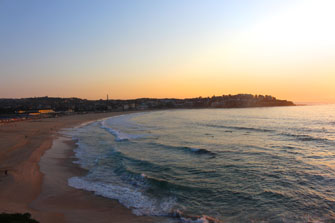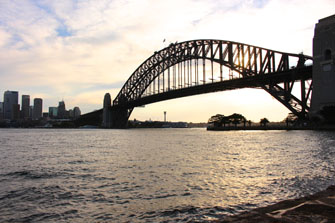 Granted, Australia is far away from most places and pretty expensive, but it's definitely worth going to. It's clean, well kept, diverse, and extraordinarily beautiful. Just as Australian artists Tom Roberts once said, "It was in Australia that I gained my first impressions of the beauty of the world, and it was the Bush that taught me."
Thanks for reading!