After spending a month in Bali, I was ready for something different. Without doubt, Bali is an esthetically beautiful country, but tourism has turned it into a holiday destination rather than a place of rich culture. Of course, I still enjoyed myself, but it wasn't as authentic as I was hoping for. I wanted to be in a new culture, untouched by Western influences. Fortunately for me, I was headed to an island just off the southern coast of India in South Asia – Sri Lanka.
Hello 2016
I arrived in Colombo just before New Year's Eve. With 17 days to explore the island, I had a tentative itinerary in mind that would allow me to see coast, mountains, and the cultural triangle. With Jack being in Australia for a wedding, I had the first week solo. Luckily, one of my close friends from Sydney was celebrating NYE with a group of friends in a coastal town called Hikkaduwa. So, I decided to join the crew for the first few days.  After a warm welcoming from Fallon at our hotel, I stepped out to my new front yard. At first glance, I saw golden brown sand, dark blue water, and waves splashing against the shore. The sand was silky and the breeze was warm. I thought, not a bad spot to bring in 2016.
Beachin' it
My first week in Sri Lanka was spent hopping from beach to beach on the south coast. I had a very strict routine of lounging, swimming and eating. With numerous beaches to choose from, we had to break it down to only a few. After a couple days in Hikkaduwa, we made our way to Mirissa – a 4 km stretch of beach. Think fresh seafood, hammocks, big waves and whale watching. If you browse the beach shops, it's easy to find a good deal on whale watching. When we went out, we saw at least three Blue Whales breach, which was pretty neat. Also, I stayed in a really good homestay called Moon Glow Guest House. Not only was it clean and bright, but included a delicious breakfast. Plus, it's just a short 5-minute walk to the beach. Additionally, the local family and surrounding neighbours are really nice people. I found myself spending a lot of time with them. I got wrapped up in drinking coconuts, playing cricket and collecting shells with the kids.
After Mirissa, I met Jack in Unawatuna, once known as the best beach in Sri Lanka. However, the new tacky hotels and construction have taken away from it. While I enjoyed the lush greenery, shelly sand and deep water, I've heard there are better beaches to check out.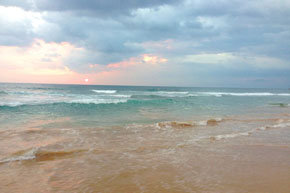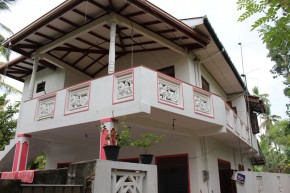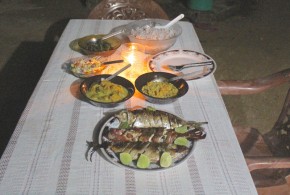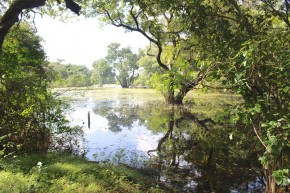 Hills & Hikes
Considering that Jack and I are both suckers for outdoor adventure, we wanted to get to the mountains for some scenic hiking. We hired a driver to take us to from Unawatuna to Ella – approximately a 5-hour drive by car. Ella is a village in a stunning mountain region with lush rainforest, waterfalls, tea plantations and hiking trails. People tend to get around by foot because of the hilly roads. The train tracks seem to be a main guide.  Our first day was spent climbing up to Little Adam's Peak, which is a relatively easy hike with nice views of the ranges and valleys. It's about a 2-hour return walk from town. We didn't need a guide because the trail is easy to find and well marked. We finished the day off with a late lunch at 98 Acres Resort. It's too expensive to stay, but reasonable for lunch. The strawberry milkshake there is a must!
On day 2 in Ella, we made our way to Ella Rock. This is a higher, steeper and more challenging hike, that's difficult to find. I would recommend getting a guide. If you get a clear day, you see some incredible views from the cliff. But if you're short for time, I think Little Adam's Peak is the better option.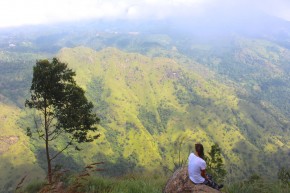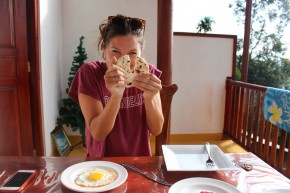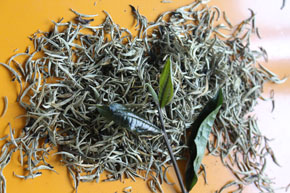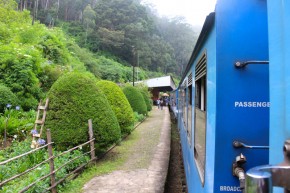 Culture & Ancient Ruins
After a couple days in Ella, we took a 7-hour train to Kandy. Kandy is the hub for Sri Lanka's "Cultural Triangle" – a collection of ancient cities. These cities contain archeological remnants of the world's oldest civilisations. By old, I mean 3000 years ago old, back to prehistoric times old, to when societies were ruled by Kings old. Some of these sites include Anuradhapura, Polonnaruwa, Sigiriya Rock, and cave temples of Dambulla. We didn't have time to do them all, but we made it to Sigirya (an ancient rock fortress) and Anuradhapura (an ancient Kingdom). We hired pushbikes in both places, escorting ourselves around these fascinating ruins. We even spotted some monkeys and wild elephants along the way. It was definitely one of our highlights.
Time's up!
Well after seeing some incredible beaches, towering hills and ancient cities, it was time to pack up and go. We took a sleeper train from Anuradhapura to Colombo, spent the afternoon at The National Museum and flew out that evening. Now, we had to prepare ourselves for the next challenge. I took a deep breath, got on the plane and sighed. Next stop… India.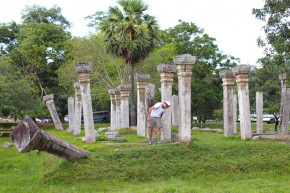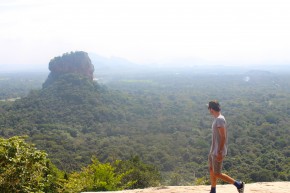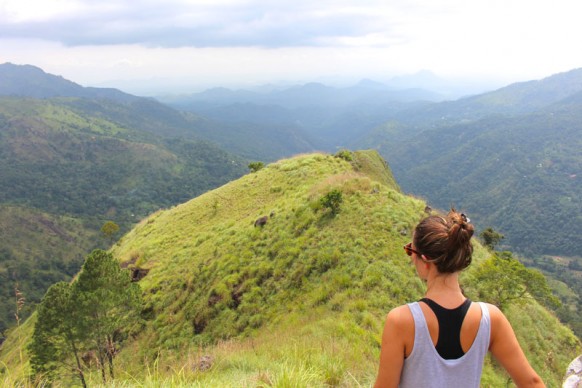 Top picks – Sri Lanka, Asia
Top Restaurant (pricey but nice) – Zephyr, Mirissa
Top Restaurant (cheap and cheery) – Downtown Roti, Ella
Top Activity – Biking around ancient sites – Anuradhapura
Top View – Pidurangala Rock, Sigiriya
Top Education – National Museum of Colombo, Colombo
Top Accommodation – Moon Glow Guest House, Mirissa
Top Local Dish – Roti with onion/chilli chutney & coconut fish curry.
Average cost of standard meal with drink = $6-8 dollars per person
Thanks for reading!