The Prep!
Organizing a trip around the world with an indefinite end date takes a lot of time and effort. Especially when you need to dispose everything you've accumulated over the past 3 years. Jack and I spent the month of September running around like chickens. In between jobs, we were trying to sell our car, bedroom furniture and kitchen supplies on Gumtree or at the markets. What we couldn't sell, we ended up giving away outside of our apartment. It's amazing how fast stuff goes when you mark it down from $2 to Free!
Next task was sifting through the clothes. What do I need? What should I take? Well, with only one backpack, I don't need much. I got rid of nearly every piece of clothing that I own, including shoes, jackets, purses and accessories. Between the two of us, we gave Vinnie's (a second hand shop) about 25 bags of clothes. Admittedly, there were a couple items that I felt attached to, but mostly it was easy, even liberating. I suppose it's easier to give away inexpensive items, I've never been one to spend much money on purchasing 'things.' Perhaps that's one reason why I have little attachment to them?
After that, it was time to get rid of the clutter at work. On October 9th 2015, I started packing up the desk that I sat at for 3 years. I was officially done! I was done working as a marketing coordinator at CSG, I was done paying rent and I was done living in Sydney… Now what?
The first stop…
Well, with only 2 days to tie up lose ends before heading to New Zealand, I didn't have much time to think about the "now what" part. Once I looked out the plane window to snow covered mountains, the question seemed to instantaneously dissipate. It was time to take a breath, relax and embrace our first destination as homeless and jobless individuals.
New Zealand was a country I didn't know too much about before going, except that it was where The Lord of the Rings trilogy was filmed and that it was beautiful. But, after driving around the South Island for 12 days, I'm not sure beautiful even covers it.
The beginning of the trip started in Queenstown as a holiday with my boyfriend's family. Being springtime, the days were crisp yet sunny, with gardens in full bloom and pink cherry blossoms on every corner. The town was quaint with little boutique shops, cafes, cobble stone laneways and a tasteful harbour front. The surrounding landscape was of majestic mountains dusted in snow, including The Remarkables, just one of the famous ranges.
We spent our first few days checking out shops, cafes, and wineries and doing a few touristy things including The Skyline Gondola and The Vintage Steam Ship. Both the Gondola and Steam Ship had stunning views of the mountains, with reasonable prices. I think it's worth doing, especially if you're in Queenstown for a short time.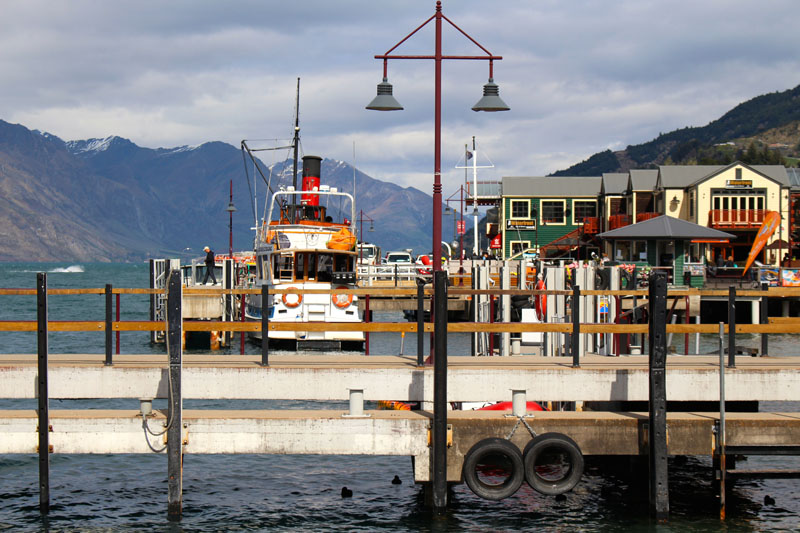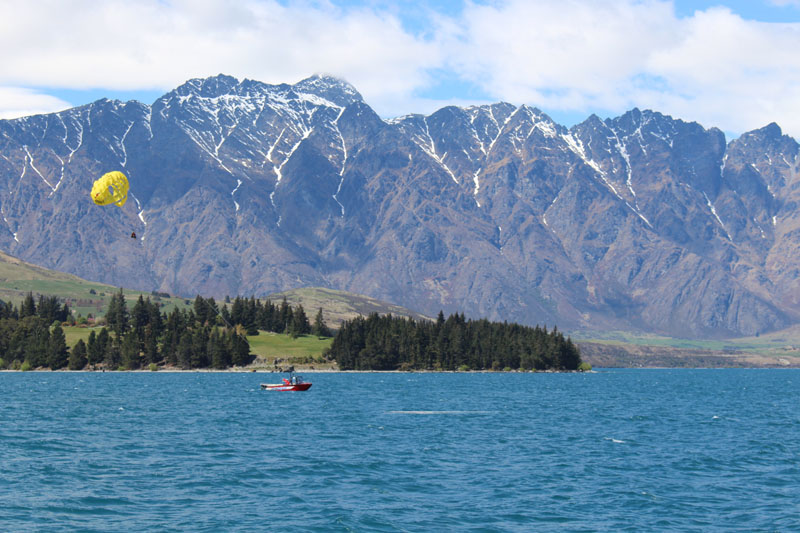 We spent most evening's playing cards, drinking local wines and eating tasty foods. The local Pinot Noir is a must! We dined out at some pretty sensational places in the South Island but the 3 restaurants that stood out to me include Botswana Butchery, Amisfield Winery and Bombay Palace in Queenstown. Not only was the service and atmosphere enjoyable, but also the food was delicious and the presentation impressive. While these aren't budget restaurants in any light, they are well worth the splurge if you're able, and in the mood to treat yourself.
Just outside of Queenstown is an old little mining town called Arrowtown, which is a great place to grab a bite to eat and browse shops. It's also a becoming a popular cycling hub. One of my highlights of the whole trip was renting out a couple bikes and doing The River Banks Track with Jack. It's considered to be the most spectacular ride along the Queenstown trail. We cycled along the river hearing sounds of tiny rapids and little birds singing a sweet song that was seemingly just for us. Then out of lush green forest came the opening to clear blue skies and incredible views of the mountains. It was perfect!
The road trip…
After a week in Queenstown, Jack's family left and we continued on driving through the countryside in a little green hatchback. We made our way through the grassy hills of endless sheep, towards a University town called Dunedin. While it was a quiet town, it had a fantastic museum called Otago, which was really well maintained, interesting and best of all, free! We also did The Speight's Brewery Tour, a local brewery that's been sitting in the same spot since 1876. Not only did we get a background of Dunedin's history, the beer tasting afterwards was very refreshing. The water in New Zealand is by far the cleanest, freshest water I have ever had, so you can imagine how good the beer tastes.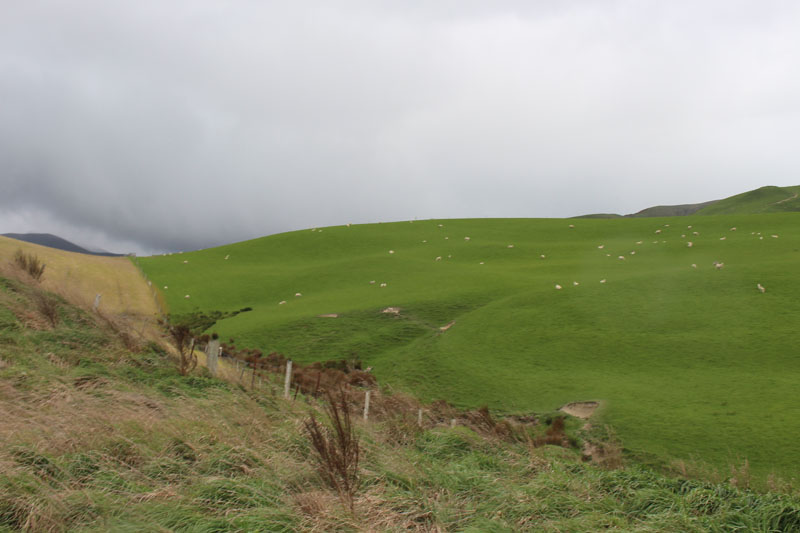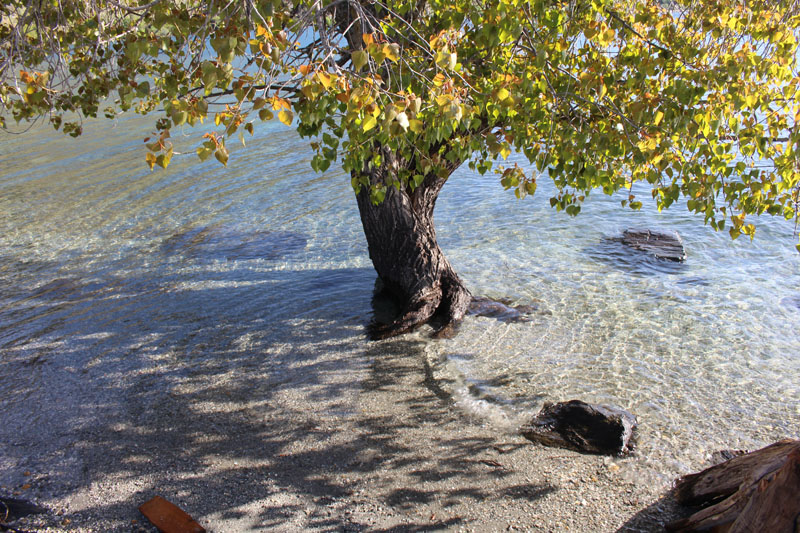 Following Dunedin, we drove a couple hours North to Christchurch. While searching for our accommodation, we tried to find a CBD or central part of the city as a landmark, but there wasn't one. Most of the city is still rubble from the 2011 earthquake. Admittedly, it was neat to see the cracks in the still standing high-rises and crumbled walls of monumental buildings, but it was also tragic. In certain areas, the city felt abandoned, like a ghost town people fled from. What was once an area of thriving businesses, restaurants and shops, was now an empty parking lot of dust, rocks and rumble. However, the city is working hard to restore itself and there are still many beautiful areas to enjoy, including The Botanical Gardens – a colourful and magical place.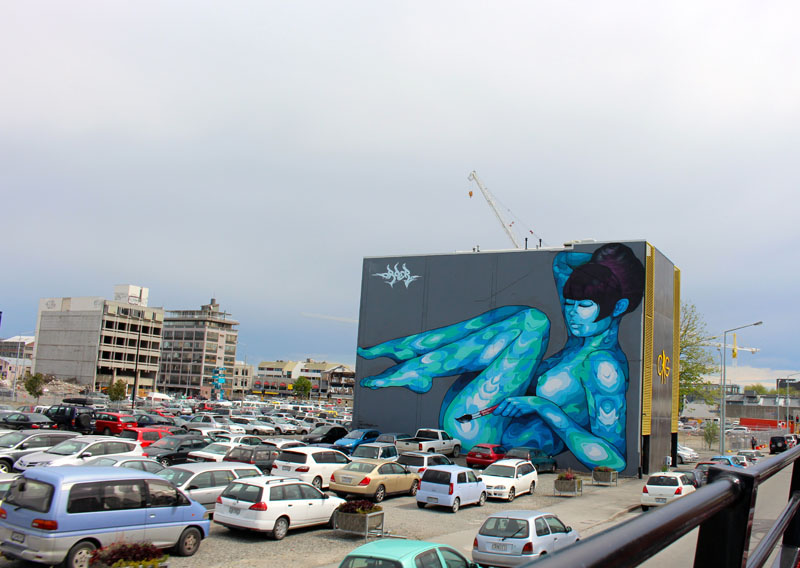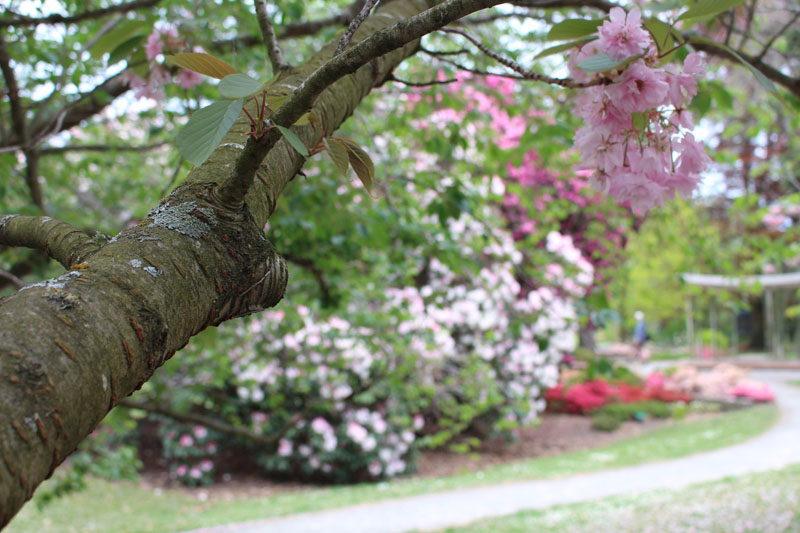 Finally, the last leg of the trip put the icing on the cake as we made our way from Christchurch to Lake Wanaka, an unforgettable drive. We pulled over at Lake Tekapo, an open landscape of mountains, teal lakes and hills. Looking at this space of blended watercolours and earth tones not only heightened my sense of wonderment, but reminded me that it was just the beginning of my journey. I'm still unsure if I'm giving this trip the respect it deserves, but I suppose that will come. As my Grandma Cleland used to say, "The apple drops when it's ready."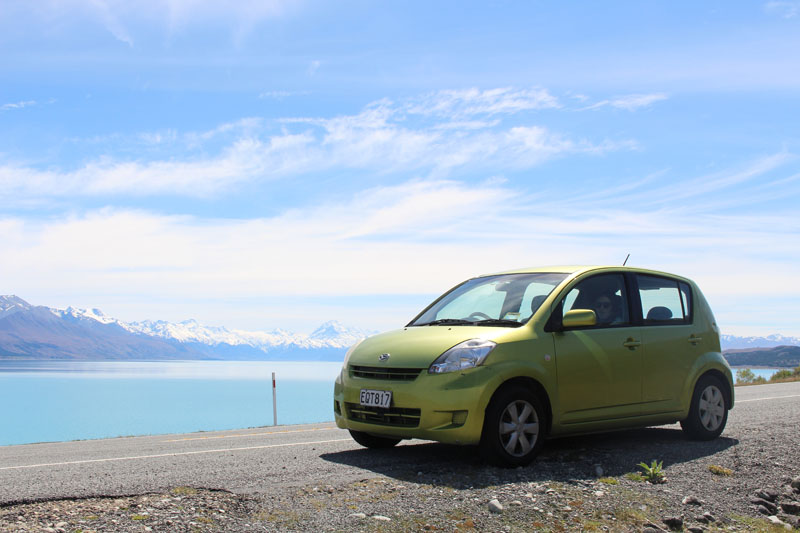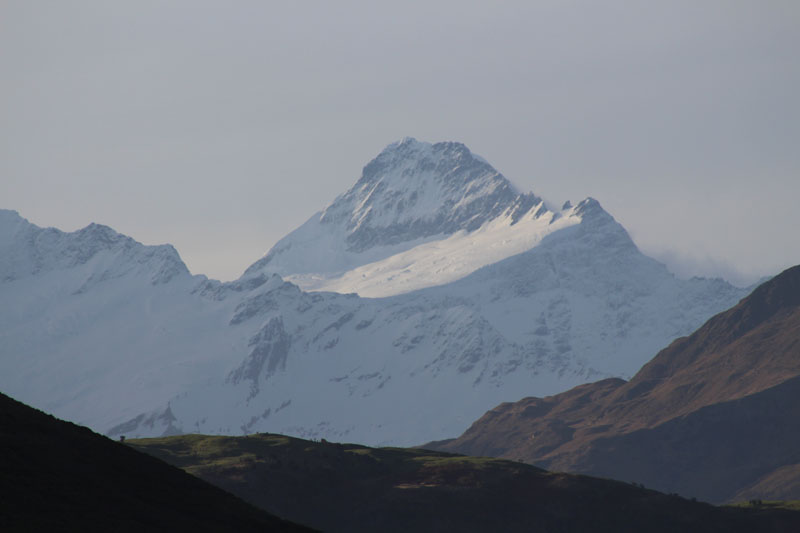 What's next?
After New Zealand, we flew back to Sydney for our farewell party, followed by 5 weeks travelling around Australia with my parents.  Now, we find ourselves in Bali, Indonesia. Stay tuned for more entries!
Top picks of South Island, New Zealand:
Top Restaurant (pricey but nice) – Botswana Butchery, Queenstown
Top Restaurant (cheap and cheery) – Bombay Palace, Queenstown
Top Activity – The River Banks Track, Arrowtown
 Top View – Lake Tekapo, Canterbury Region
Top Education: Otago Museum, Dunedin
Average cost of standard meal with drink =$25-$30 per person
Thanks for reading!