As we speak, I'm travelling around South East Asia for the second time. But let's rewind a bit. After spending the summer in Canada, and attending my sisters wedding, Jack and I rigged up a seriously badass green mini van, with a timber bed frame, mattress and a couple plastic totes in the back. As mentioned in my last post, 'Best Bits of Eastern USA' we started in Toronto, went through Boston, New York City, into Savannah, and onward to Panama City Beach in Florida. We were having an absolute blast on this road trip, especially with getting the opportunity to meet up with friends along the way. No doubt, our Eastern USA road trip  would be hard to top!
However, we didn't know what was ahead of us in the West. From Taco's and two-step in Austin, to Art Galleries and Earth Ships in Santa Fe. From hot springs in Pagosa Springs, to snow dusted mountains and bear warnings in Breckenridge. From witnessing some of the world's most impressive rock formations in Arizona, to driving through jaw-dropping National Parks in Utah. Finally, finishing off with the sunny state of California, biking around Venice beach in Santa Monica. Western USA was equally, if not even better, than the first part of our trip. Lucky us!
Admittedly, I underestimated what USA had to offer. But I'm so glad that we took plunge and did the road trip. Being a massive country, there is so much more to see. For now, here is a summery of our highlights from Western USA:
1.    Austin, Texas
Young, vibrant and full of creative people who come from all walks of life. "Keep Austin Weird" is a slogan adopted and often used, symbolizing the opportunity that's available for alternative and unconventional jobs for artists, musicians and entrepreneurs, which is pretty rad. Plus, Austin has some of the best vintage clothing, food trucks, music venues and street art, making wandering around the city an easy and delightful chore. Luckily for us, we had a few locals offering some insight into good places to check out. For good coffee try, 'Figure 8' or 'Brew & Brew.' Find cheap and delicious tacos at 'El Chilito.' For some live music (mostly country) head to 'The Continental Club' and if you're feeling like two-steppin', go to 'White Horse.' Finally, for a fancy feel, try 'Peche' where you can get delicious cocktails and yummy French food.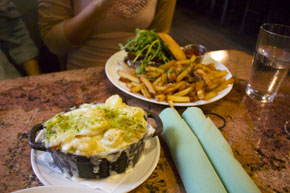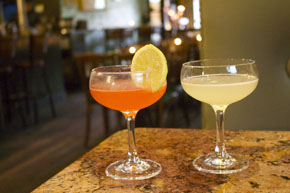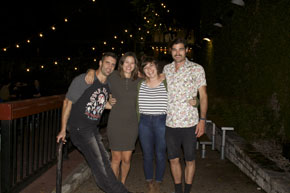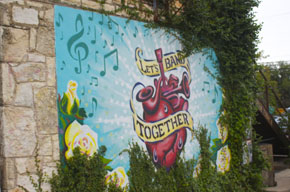 2.    Santa Fe, New Mexico
It's a small, cultural city, rich with indigenous history. Here you will find many world famous art galleries, holding a variety of impressive pieces including ancient traditional art. The town is quaint and easy to get around. To get amongst nature, go for a walk along the Santa Fe River Trail, here you'll find plenty of locals walking their dogs. For breakfast, try San Marcos Café and have lunch at an amazing African eatery called Jambo. Then finish the night off at Del Charro, a classic Irish pub with an old wooden fireplace to keep you toasty in winter months.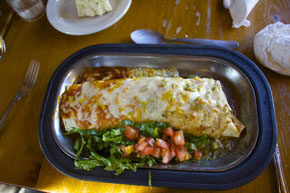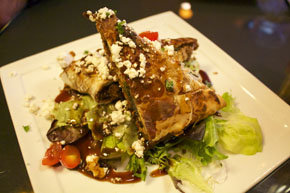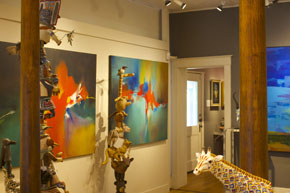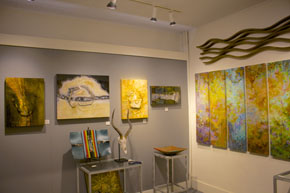 3.    Pagosa Springs / Denver / Breckenridge, Colorado
Pagosa Springs is a small mountain village surrounded by national forest and home to the world's deepest geothermal hot spring, giving you ample opportunity to enjoy a warm outdoor bath, with snowflakes falling upon your face. If you plan on continuing North towards Denver, take a walk on the wild side (if it's snow safe) and witness one of the most epic, scenic drives we've come across, starting from Pagosa Springs to Ouray on highway 550. In Denver, be sure to hit up Candle Light Tavern for a dive bar experience with the locals and die-hard Bronco's fans. Heading West of Denver, make a pit stop in Breckenridge, a mountainous village that is heaven on earth for avid skiers, snowboarders and outdoor enthusiasts. With long and challenging runs, charming gondolas, quality restaurants and string lighting that enchant the streets, you won't want to leave. Not to mention the beautiful bike trails and hiking areas, where it's possible to spot moose, fox, bears, mountain lions, deer and other types of wildlife.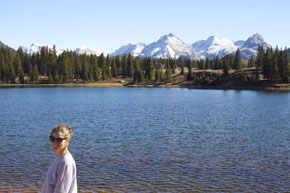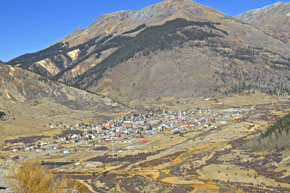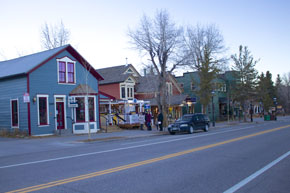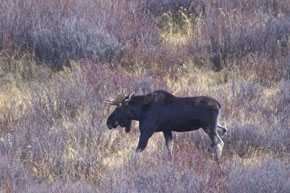 4.    Moab / Bryce Canyon / Zion National Park, Utah
There's so much more to Utah than Mormon's and Polygamy. I was absolutely astounded by the natural rock formations, canyons, barren deserts and colourful sunsets. While it was rather chilly in the Van at night (-10) Utah sits on top as one of the best parts of our entire trip. You can find amazing campgrounds, with incredible hikes, where you fall asleep to star filled skies and wake up to snow dusted red rock. Check out 'Fisher Towers' outside of Moab for this experience. The following day, you can drive through 'Arches National Park.' Moving on to 'Bryce Canyon,' entering into this National Park and finishing at the top, feels a bit liking coming into a red rock version of Neverland. Watercolours dance along the sky, the forests, and gaping canyons in blues, greens, greys and pinks. There are several campgrounds, look out points and even a pizza shop on site for your comfort. Finally, we made it to 'Zion,' one of the most visited parks in the country and as some say, the most awe-inspiring place on the planet. Here there are several hikes with different levels of difficulty. If you are up for a challenge, I highly recommend doing 'Angel's Landing.' Note; there are some very steep climbs, involving chains to pull you up.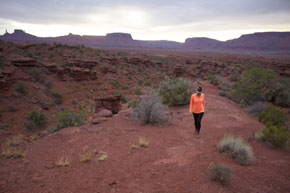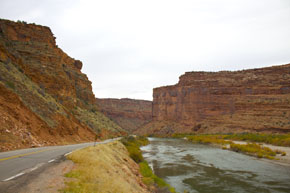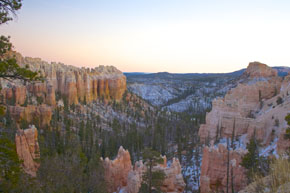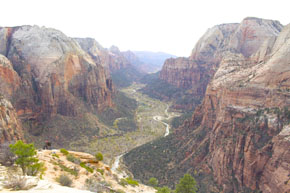 5.    Monument Valley / Page / Sedona, Arizona
Arizona offers similar landscapes to Utah, but with a few more cactuses. 'Monument Valley' (technically Utah but borders Arizona) is famous for the epic scene in Forest Gump when he decides to stop running. The line goes, "I'm pretty tired. Think I'll go home now." It's one of the coolest, most unique roads I've ever driven down. Definitely worth a visit! Now, imagine sunrise, cool crisp air, and total silence (aside from the howling pack of coyotes in the distance). As you get closer, you see an extraordinary rock sculpture with dark blue water surrounding it, flowing in a circular motion. Welcome to 'Horse Shoe Bend' in Page, an absolute must when visiting Arizona.  For those who like being in a comfortable and classy place, with fine dining and holiday homes, go to Sedona. Sedona is a desert paradise attracting tourists and vacationers far and wide. Being budget travellers like ourselves, we only stayed a couple nights here. But it was delightful, no doubt!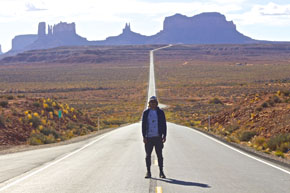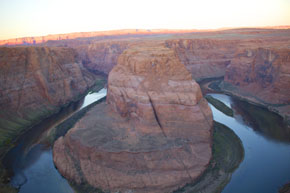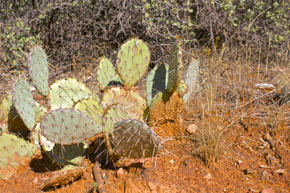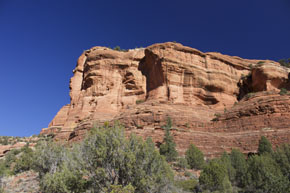 6.    Santa Monica, California
With California being referenced in hundreds of songs and movies I've been exposed to over time, it's no surprise that I was eager to finally get there after 28 years (LAX Airport doesn't count). While I hope to do more of California in the future, including the Pacific North West, I'm fortunate to have a small taste of the Californian lifestyle. We chose to stay in Santa Monica for a couple days before flying back to Australia. After eating American style food for weeks (fried, buttery, saucy, sugary, cheesy) we were desperately craving healthy and nutritious food. To our surprise, Santa Monica offers a huge variety of health foods. Some of our favourite places included, 'True Food Kitchen,' 'Kreation Organic,' and 'Flower Child.' For a fun activity, rent a bike and tour down the boardwalk to Venice Beach at sunset, it's highly entertaining. You never know what you might find!
During our entire road trip across Eastern and Western USA, Jack and I kept saying just how lucky we felt for doing something so adventurous, fun, and interesting. I simply couldn't recommend doing this road trip enough. Plus, it is seemingly encouraged to drive across the US with the availability of 24-hour Wal-Mart parking lots, frequent rest stops and very reasonably priced camping grounds. Go via camper van, mini van, car, truck, or bike – whatever! Discover what USA has to offer.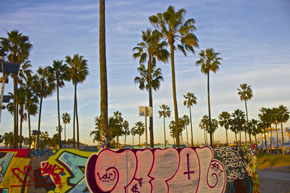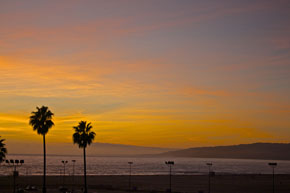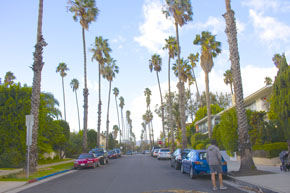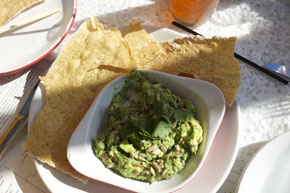 Thanks for reading!
Related Post: