From skyscrapers and city lights, to open fields and towering oaks. From Philly Cheese Steaks and French fries, to Southern friend chicken and grits. From city to coast, cool climate to warm, Eastern USA offers no shortage of things to do, and certainly no shortage of things to see. As mentioned in my last post, 'Necessities of a multi-climate road trip' driving across the United States was one of the most adventurous, fun and interesting trips I have yet to experience.  If you can look beyond stereotypes, titles and controversial politics, you'll find a country with a fascinating history, unique culture, diverse landscapes and extremely kind and welcoming people.
Here's a summery of the Best Bits of Eastern USA that we came across:
1.     Boston, Massachusetts
One of the oldest cities in the U.S, Boston appeals to history buffs far and wide, bringing in about 20 million tourists every year. Aside from the expensive tolls, Boston is a great city visit. I'm talking Brownstone buildings, academic pride, fresh seafood and those typical Boston accents. Take a day tour around the 'Freedom Trail,' stop for a craft beer and Lobster stuffie at 'The Tap,' watch a Football game at 'Game On Fenway' and have $1 oysters for dinner at 'Barracuda Tavern.' Start your morning right with a delicious, yet unhealthy breakfast at 'Friendly Toast,' then walk it off around Harvard's campus. Be sure to check out Boston's historic farmers market 'Haymarket' for a real local feel.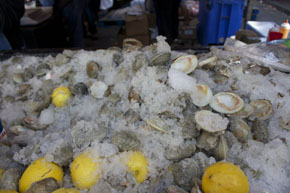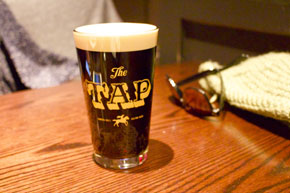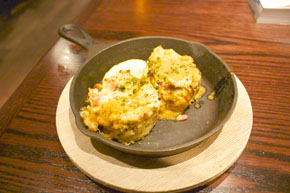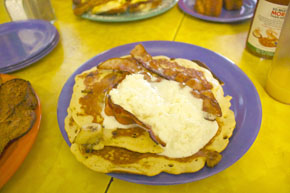 2.     New York, New York State
Bright lights, tall buildings, cool bridges and a lot of people. NYC has a buzz and unique culture that brings you back over and again, yet you'll never have the same experience twice. Being such a multi-cultural city, diversity is New York's middle name. Between art galleries, museums, restaurants, Broadway theatre, sporting events, live music, and underground comedy shows, it's simply impossible to be bored in this city. If you're exploring Manhattan, have a morning walk through central park, check out 'The American Museum of Natural History,' have a delicious Italian dinner at 'Eataly' and finish the night laughing at 'Comedy Cellar.' Head over to Brooklyn and play freebie in 'Bushwick Inlet Park,' have a cocktail at 'West light' while watching the sunset with incredible city views, then stroll to 'Meatball Shop' for a yummy and affordable dinner.
3.     Philadelphia, Pennsylvania
We had a short and sweet visit in Philly. It was essentially a lunch break stopover because we heard other Americans raving about Philly Cheesesteaks. For those who don't know the term,  a Philly Cheesesteak is a long crusted bread roll, with thinly sliced beef, sautéed onions, and melted American or provolone cheese. You can often find these in food trucks or pop-up bars. There are two competing restaurants in Philadelphia right beside each other that fight for the title of "Best Cheesesteak" in town. We went to the one that people said was a bit healthier, but you might as well try both to make up your own mind. These places are called 'Geno's Steaks' and 'Pat's King of Steaks.'
4.     Wake Forest, North Carolina
For a small town experience, off the beaten track, Wake Forest is a true delight with it's a quaint downtown area and local weekend farmers market. It has true community feel with smiling faces and welcoming locals. For some shuffle board and beer tastings, check out 'White Street Brewery ' on the downtown strip. There's also a classic local pub with friendly bartenders and happy locals called 'Gatehouse Tavern.'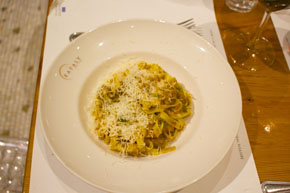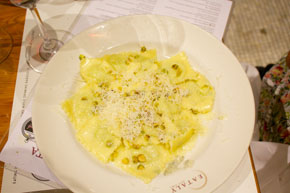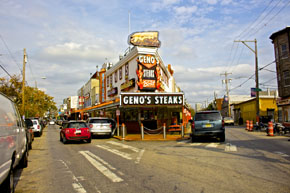 5.     Savannah, Georgia
Walking through the streets of Savannah is like going back to the 1940's when shoe shining, black and white films, and Cadillac cars were the norm. Forest Gump was filmed in parts of Savannah, and at times you feel like you're on the set. It's an extremely charming and romantic place, with towering oak trees, beautiful parks, and old historic homes. Check out 'Old Savannah Tours' for a guided tour of the city. You can head to 'Savannah Tap House' for a choice of 40 different craft beers. For some delicious and affordable Louisiana style seafood, go to 'The Juicy Seafood.' If you're craving a good coffee (flat white, late, cappuccino) go to 'Collins Courter Café.'
6.     Golden Isles, Georgia
Imagine an exquisite coastal region that sits along pristine stretches of marshland and scattered islands with character and beauty. You can walk along the pier on 'St. Simon's Island,' or stroll along the golden beaches of 'Jekyll Island.' You could even set up a picnic in the jungle area, where tables are available for your usage. While there is a small fee to get across the bridges, you wont be disappointed. It truly is a stunning place.
7.     Panama City Beach, Florida Panhandle
While Jack and I may have been the only ones who weren't retired, 'Panama City Beach' is really lovely. It's a long stretch of white sand beach with teal water, a warm breeze and cool pier. Many people vacation here and it's also well known for Spring Breakers (maybe avoid that time).
8.     Pensacola, Florida Panhandle
Going from Panama City Beach to Pensacola is a beautiful drive along the coast. Be sure to stop at 'Grayton Beach State Park' to experience one of the most pristine and idyllic beaches in the USA. Here you can canoe, kayak, and fish all while enjoying the scenery. Pensacola is a waterfront city that is a very popular tourist destination, as it has a wide range of things to do, from restaurants, to outdoor activities, beaches, wild life, and historic monuments. For a casual lunch, check out 'Al Fresco', a hotspot downtown with a variety restaurants and food trucks. Pensacola seemingly has a younger crowd, so the night life is pretty good as well. Do some bar hopping on the main strip and then treat yourself to some fancy cocktails and delicious Asian fusion at 'Khon's on Parlafox.' 
There are plenty of places to see and things to do the US, while I've only scratched the surface, these were the highlights of our trip. My next post will be some tips and tricks around our journey through Western USA.
Thanks for reading!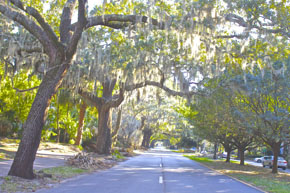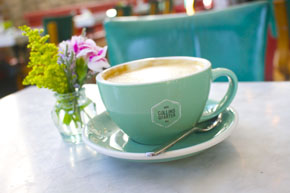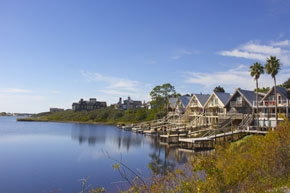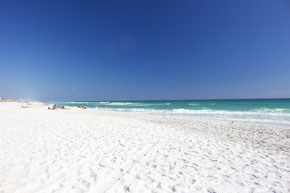 Related Post: Reflect, Prep & Pack – necessities for a multi-climate road trip!